Best Laptops for $1000
What if you want a laptop, but you can only pay about $900? In this article, we take a look at different laptops in the $600-$1000 price range and look at their positives and negatives. You can get a solid machine at this price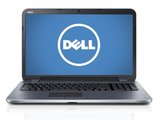 Microsoft Windows 8 is Beautiful, fast, and fluid. Make your Start Screen your personalized home for the things you care about. Organize and customize it the way you want. Now everything is in one place to share. Integrate your online favorites - ...
Grade: A- Price: $889.00
Hairline-spun textured metal surfaces allow ASUS VivoBook S500 to elegantly stand out from the crowd. With its Ultrabook 21 mm form factor, it still packs full features in a slender build, matching the dynamic nature of high-portability and intuit...
Grade: A- Price: $741.00